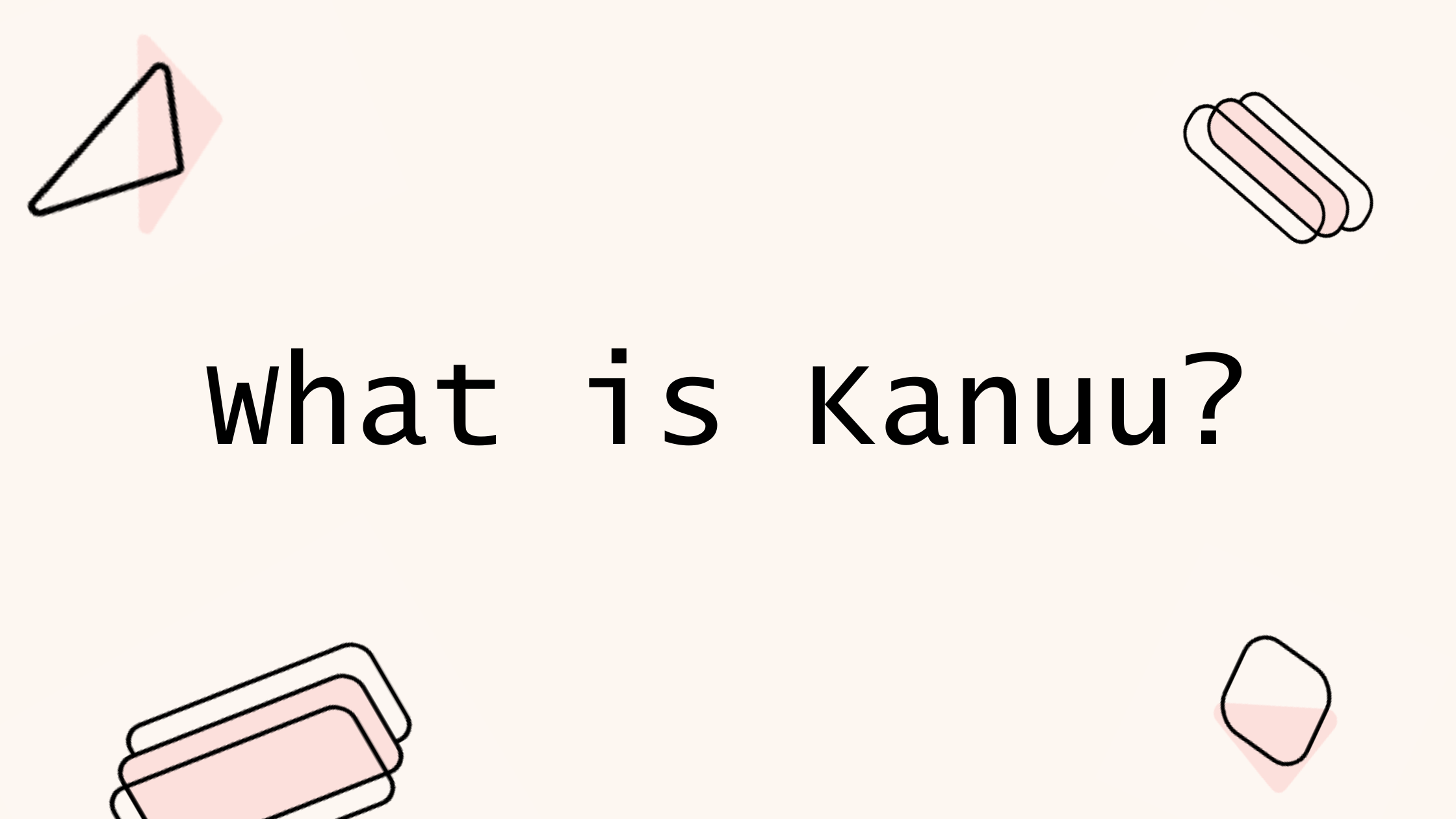 Focus your efforts on your product, rather than your billing or subscription UI
At Kanuu, we know that life as an indie maker, solo founder or as part of a small SaaS product development team can be difficult.
You've had a fantastic idea and you can't wait to get it out into the world…but you're stuck focusing your energy on the more mundane, time consuming tasks – like building your billing or subscription UI.
Well, that's where Kanuu can make your life easier.
So, what exactly is Kanuu?
Kanuu provides you with a beautiful, clean and simple billing and/or subscription UI that removes the need for you to build, maintain or add to your billing UI every time that you make changes to your product offering.
Kanuu gives you a clean, ready-to-go interface for your customers, through which they can subscribe to your application and manage that subscription once they've got going.
And yes, it works just wonderfully for one-time purchases too!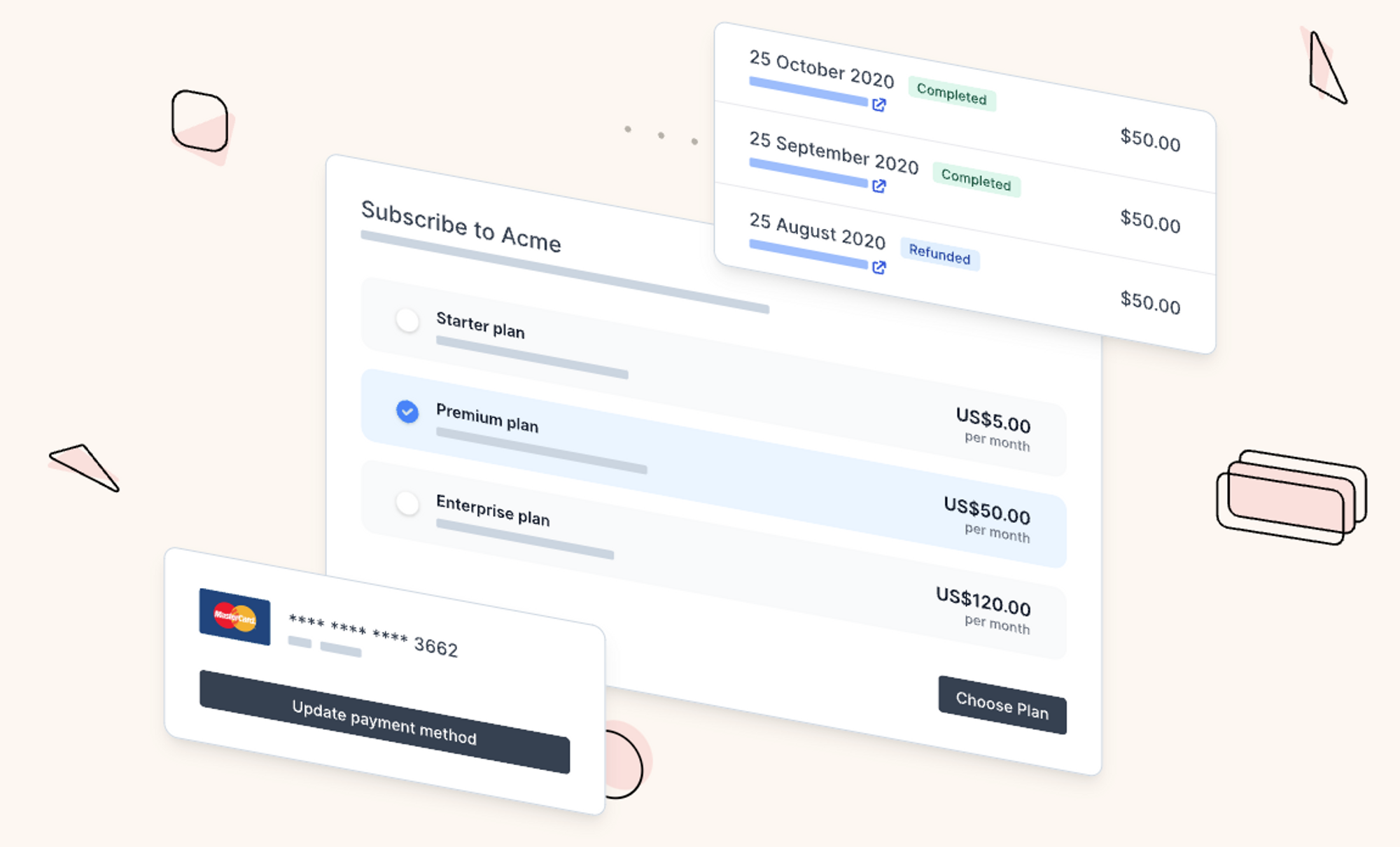 Kanuu is completely white-labelled and, with our premium offering, can sit on your own custom domain.
And, just like our very favourite water vessel, Kanuu works with Paddle.
We found Paddle to be the best payment solution for SaaS products since, just like us, they're focused on making things easier for indie makers when it comes to things like tax compliance.
Okay, but why should I try Kanuu?
First and foremost, Kanuu makes your life easier and saves you time.
Having all of your billing and subscription UI needs taken care of with one simple integration means that you can dedicate all of your efforts to the aspects of your product that got you excited about it in the first place.
Not only will you avoid the frustrations of implementing and maintaining your own subscription UI, your additional efforts will ultimately mean that you end up with a superior product.
And who doesn't want that?
Secondly, if you're just getting started, Kanuu won't cost you anything.
You read that right.
As indie makers ourselves, we know it can be difficult to part with your hard-won cash. And since the name of our game is improving the lives of our fellow founders, we thought it only fair that we weren't making any money until you were.
So, until you have 10 paying customers coming through Kanuu, we won't take a penny from you.
And even when you've got customers coming out of your ears, you can continue to implement Kanuu for just $25/month, no matter how big you get.
Not bad eh?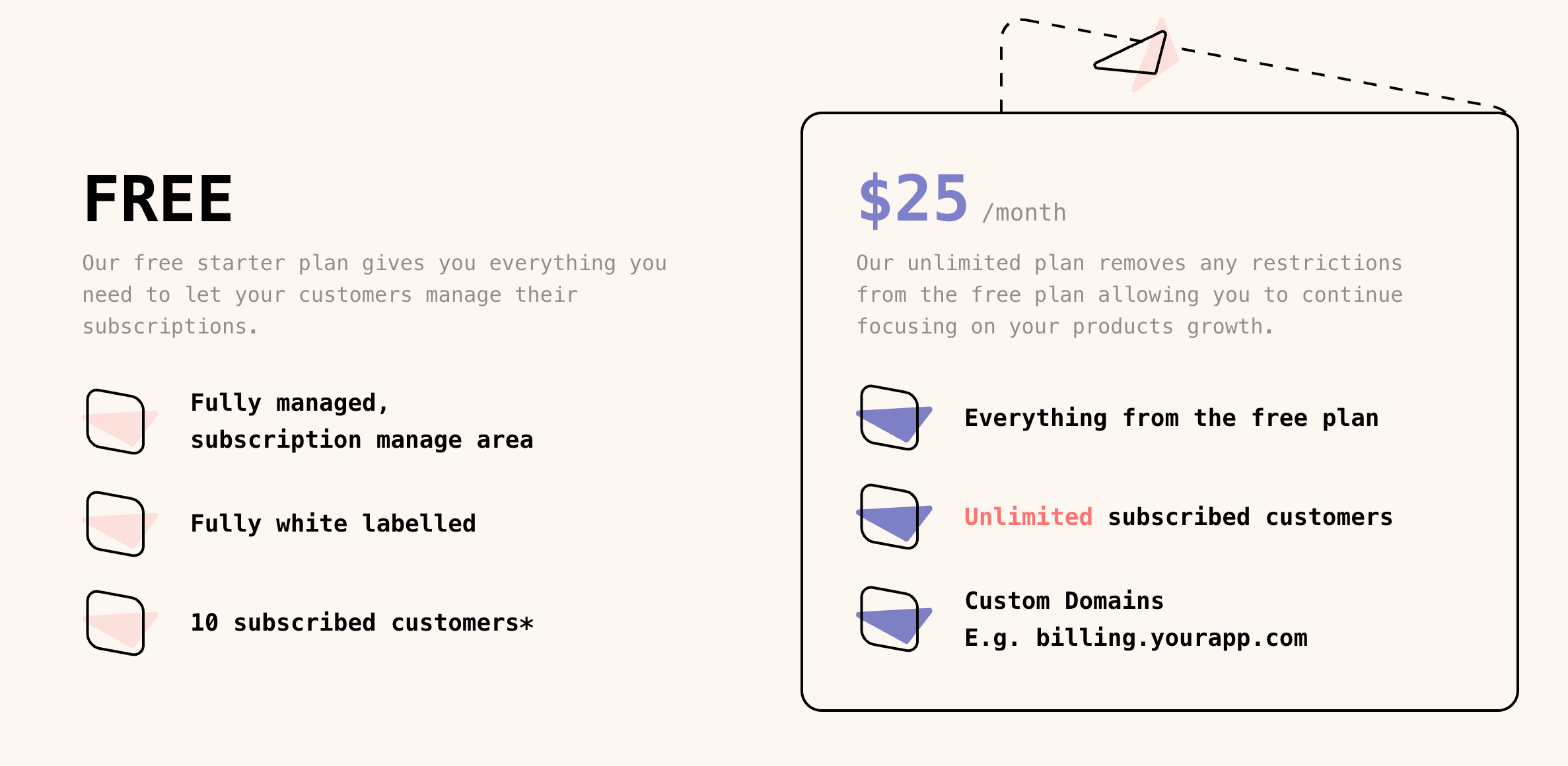 Finally, Kanuu is super simple to set up and there's no strings attached.
Remember earlier when we said Kanuu works with Paddle? Well the beauty of Kanuu is that it works with your Paddle account.
This means if, down the road (or river, if we're to continue our hilarious analogy), you wanted to build out your own billing or subscription UI for whatever reason - you're not tied into anything with Kanuu and can do just that.
We have a feeling, however, that once you've experienced the simplicity of Kanuu – you won't want to leave.
Speaking of simplicity, it only takes 5 minutes to get set up with Kanuu.
That means you're just 5 minutes away from beautiful billing and subscription UI, rather than the 5 hours, 5 days or 5 weeks that it may take you otherwise.
We won't go into the details of exactly how to do that here, because we've already covered it elsewhere but our set-up requires very little coding and you should be good to go in a matter of minutes.
Well then, are you ready for your very own clean, simple subscription UI?
Now that you know all about Kanuu and why it's so wonderful, maybe you're ready to give it a whirl!
So why not start now? All you have to do is CLICK HERE and you can start making your way downstream.
Or maybe you're a fiend for the details and you're looking to learn more? We understand! You can do just that HERE.
Oh, and if you have any unanswered questions, feel free to reach out to us on Twitter - we always love talking to fellow founders and we'll be happy to help where we can.