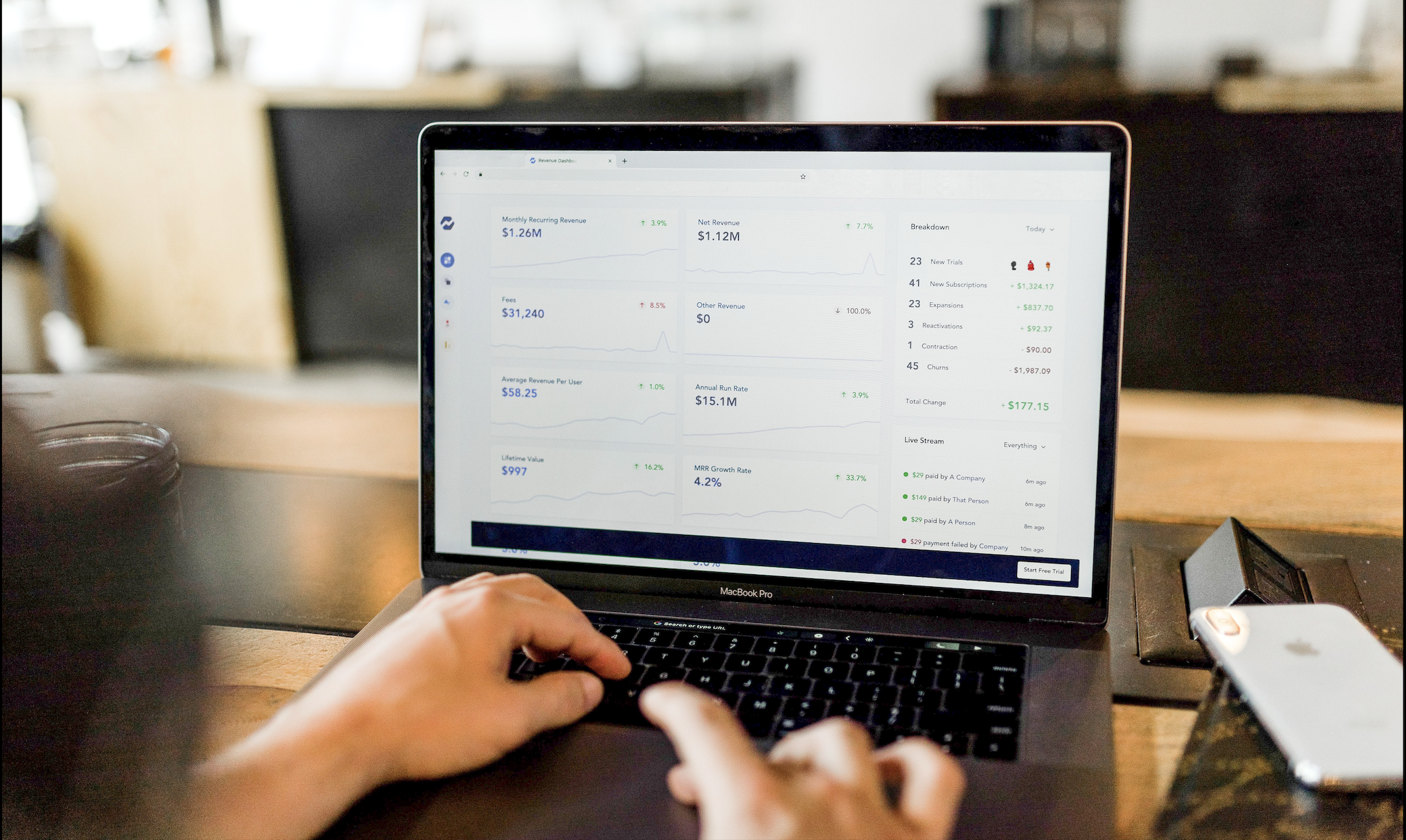 A look at five super SaaS companies that operate using Paddle
We're going to be honest, this isn't going to be the easiest list to put together. There are an ever-growing number of SaaS companies out there – and thousands of them use Paddle.
For those of you that don't know Paddle, it's a complete payments solution that allows SaaS founders to offload some of their operational heavy lifting and focus on their product, rather than worrying about things like tax compliance and fraud liability.
And like we say, it's trusted by thousands of SaaS companies right across the globe – which makes our job of narrowing this list of companies to feature down to just five rather difficult.
We will, therefore, qualify the following choices by saying that there are plenty more amazing companies using Paddle and this is merely just the tip of the iceberg.
But without further ado here are five of our favourite SaaS companies that use Paddle:
Framer

Framer is a no-code design tool that allows designers and developers to create wonderful web pages with maximum efficiency and minimum headaches.
This fantastic software allows users to easily develop web page prototypes on a freeform canvas, test them with data, share them with others for feedback, and publish them without any rebuilding or coding.
You can create prototypes for desktop and mobile platforms, and the possibilities feel truly endless. Framer allows you to use animations, interactions and many other features to create the website of your dreams - no matter what size.
And that's far from all Framer allows you to do.
The capabilities of Framer truly astound us and it's great for everyone from startups to scale-ups and from small agencies to some of the biggest names in tech.
By choosing Paddle as their Merchant of Record, Framer was able to move from a device-based license to a seat-based billing model and subsequently sold seats into household names like Netflix, Tinder and MailChimp.
By March of 2018, Framer was running $100,000+ wire transfer deals through Paddle and had transitioned seamlessly into being able to fulfill enterprise deals.
The ease of Paddle's offering meant that their sales team were able to offer different billing models to maximize sales, their product team could focus on optimizing Framer itself – rather than the billing mechanisms – and their finance team was free of all the complexity of accounting for subscriptions, global tax compliance, and many other problematic payments procedures.
Want to learn more about Framer? You can visit their site here or find them on Twitter here.
Feather

Feather is a blogging platform that allows you to write content on Notion and automatically publish it to your SEO-friendly blog.
Trusted by over 175 creators and new-age startups, Feather may not be as well-established as some of the other SaaS companies featured on this list but that doesn't mean that it's any less impressive.
Its simple platform allows users to quickly and easily create blogs — using Notion as a CMS.
Not only does it allow your blog to be optimized for SEO, Feather allows you to view detailed analytics, track your content's performance, and it provides inbuilt forms that allow you to collect emails – aka potential leads – and stay in touch with your readers.
The best part? You won't need to do any coding and you don't need any design skills to get going with Feather. They provide a variety of templates that are all clean, beautiful and simply designed.
If you're a dedicated Notion user, then this may be the perfect tool for you.
If it sounds like it may be a fit, Feather offers a free trial — as well as a variety of paid plans that are tiered based on the number of page views that you're driving.
Interested? You can find their website here, or connect with them on Twitter.
remove.bg

While technically remove.bg isn't a SaaS company – they're a SaaS tool, brought to you by the team at Kaleido – we love them enough that we decided to make an exception.
If you've ever tried to remove the background of an image, so that you can use the subject of the picture in another setting then you're going to love this tool.
remove.bg is an AI tool that allows you to remove backgrounds automatically, in just a matter of seconds, drastically cutting down your image editing time and allowing you to focus on the fun stuff!
Their Magic Brush gives you simple but precise control over exactly what will feature in your image – meaning that you can effortlessly remove or restore anything in your image.
Like the other SaaS companies featured on this list, remove.bg is useful for a whole host of different people, from photographers to developers and from marketing teams to indie makers.
Their website features success stories from Nordstrom to Sony Music, so you know that you're in good company with this tool.
When it came to taking payments, the Kaleido team implemented Paddle from the beginning and they were able to implement a fairly complicated billing model, and sell in countries across the globe, without having to integrate any other revenue tools.
This allowed them to scale quickly and easily from zero to nearly 45,000 customers within just 18 months of the launch of their software.
If you'd like to join thousands of people using remove.bg, you can head to their site here or reach them on Twitter here.
Cleanvoice

Ever heard a professionally edited podcast and wished that yours could sound as clean? That's where Cleanvoice comes in.
Cleanvoice uses AI to remove filler words, dead air, background noises and any other unwanted mouth sounds from your podcasts and audio recordings – without having to spend hours on editing or splashing a ton of cash on an expensive professional service.
Cleanvoice's filler word removal works in numerous languages including French, Arabic and English, and no need to worry if you've got a strong accent – Cleanvoice has had great results working with Irish, Australian and German accents.
If you're still worried, give it a whirl and see how you get on. Their team is amazing and, if needed, you can work with them to find a solution!
Cleanvoice's AI is able to identify the context of the audio and finds solutions to make the recording flow as smoothly as possible, even with these filler words and silences removed.
Podcasting may be the first use case that comes to mind for folks like ourselves but Cleanvoice is useful for a spectrum of recordings, everything from audio testimonials to lectures.
Not only have the team at Cleanvoice made the smart decision of using Paddle, they've also opted for the perfect pairing and use Kanuu for their subscription/billing UI.
So, if you do end up checking them out and purchasing some credits, make sure you pause to check out their beautiful billing UI – and see Kanuu in action!
If you have questions, we're sure that their team would love to hear from you on Twitter.
Publer

Publer is a social media management platform that makes it feel like you're working with a superhero. They make the sometimes hectic task of managing multiple social accounts feel as simple as it can be.
Publer allows you to schedule posts, organize social accounts in different workspaces, monitor your performance through analytics and design beautiful social photos and videos – through well known and loved tools like Canva and Vista Create.
And that's really just the basics. There are a heap of additional abilities that separate Publer from other, somewhat similar, tools.
One example, Publer allows you to create content using AI within their platform. This means that you can brainstorm new post ideas, generate copy easily, and discover the perfect piece of content through AI-provided A/B text versions.
We told you that it was like working with a superhero!
Publer can also be much more affordable than other social media management tools, but the exact pricing depends on how many social accounts you're hoping to manage and what abilities you'd like included with your plan.
For those of you just getting started on your social media journey, there is a free version (with some scaled back abilities) which provides a great way to test out the tool and see how you like it.
You can do just that here, or shoot them a message on Twitter here.
Smart Saas Companies Use Paddle
This list is just a sampling of the many super SaaS companies that are relying on Paddle to take care of their payment, tax and subscription needs. It's truly an industry leading platform and, if you're looking for a solution, we'd highly recommend it.
The thing we love most about Paddle, however, is that it allows you to use Kanuu!
If you're unfamiliar, Kanuu provides you with a billing or subscription UI that gives your customers a clean interface through which they can purchase your product/plans and manage their subscriptions once they've got going.
Like many of the SaaS companies on this list, the idea behind Kanuu is to take some of the operational heavy lifting off indie developers and allow you to focus on optimizing your product rather than spending your time on some of the more monotonous work.
Equally similar to some of the products featured above, Kanuu is completely free if you're just getting started!
So why not check it out here?
If you've got any questions, you can drop us a message on Twitter. We'd love to hear from you!